At T'Work, we're about tools. And while having more projects to work on means you might be more likely to rent a tool than buy it, T'Work is also all about DIY for the sake of DIY. So I've procured a list of projects specifically for a jigsaw, so you can get all squiggly but still feel like a lumberjack! Here we go: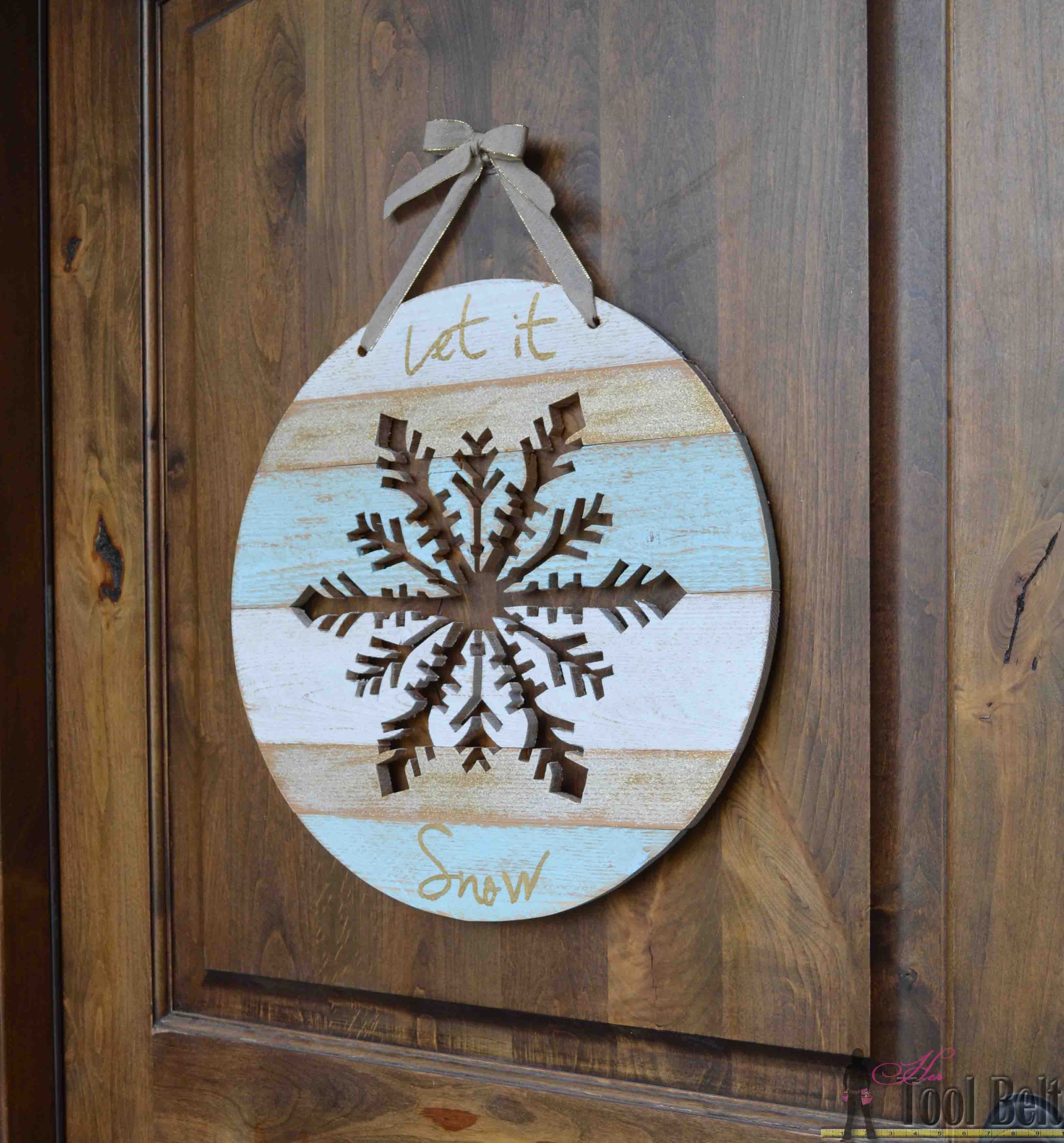 This is a great idea for a handmade Christmas gift and it can easily be personalized. It's a bit tricky with the butted boards and pocket holes, so proceed with caution. (I believe in you.) Another word of warning: I'm pretty sure the likelihood of you getting carpal tunnel syndrome is drastically increased by this snowflake. But seriously, do it. It's awesome.
Check it out
---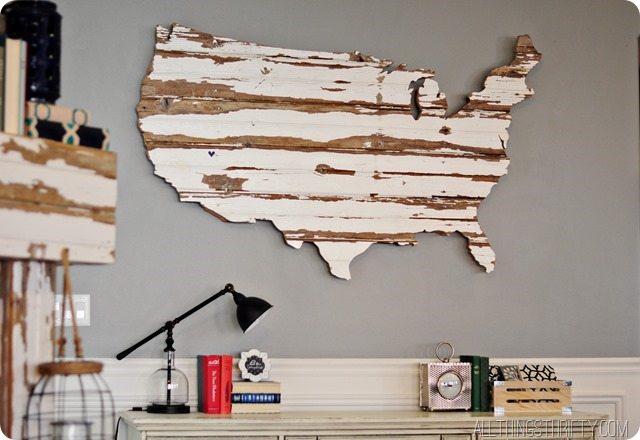 Remember that day when you were going to burn down the barn that had been in your family for a century, but you wanted to save a memento from it, so you took a reciprocating saw and cut out a 15'x7' chunk for posterity before the rest was reduced to a simmering pile of ash? Remember projectors?
This wall art is the perfect marriage of those two things. This article gives a thorough account of how to make this patriotic, yet shabby, yet chic piece for your own wall. Your friends will be so impressed by your geological savvy.
Check it out
---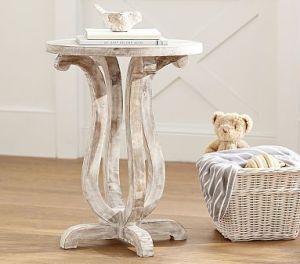 This table is my favorite of the four, since all of the shaping and structure requires the jigsaw. A bandsaw or a scrollsaw might make the curls easier, but there shouldn't be any reason you couldn't do it with a jigsaw. The relief cuts will help ease your aching hands. They're probably pretty sore after doing those first two, but you can't quit and go to bed now until you get all four done. You should probably just buy one of those wrist splints. In beige, because you ought to be ashamed that you have carpal tunnels, apparently.
Another tip – again, be careful with your pocket holes. You don't want to go all the way through or you'll have to cut a whole new support. I recommend a Kreg Jig for such things. It may take some finagling, but once you get it nice and level you can make it pretty and stuff and you'll be really proud you didn't shell out to get one at West Elm.
Check it out
---
If you were looking to add some Tin Pan Alley glitz to your living room, this is perfect for you. I know for a fact they sell these at Target, so if that doesn't entice you, I don't know what could.
I have a warning for this one as well: I hope you're not lactose intolerant, because the blog that contains the instructions is kinda cheesy. But they get the job done and it looks really cool and everything, so I guess I'll forgive them for that. When it's all said and done, you'll have a sign (or individual letter) that you're proud of and can literally dazzle houseguests.
Check it out
---
If you do decide to make one or all of these projects, SUBMIT YOUR PHOTOS! (You can use Facebook, Twitter, or just email us.) We'd love to hear back from you. But like proud parents, we will be posting them on the site no matter how amazing or terrible they look, so just be prepared for that. Until then, find your folly and get T'Work!